Welcome to Scout's Books!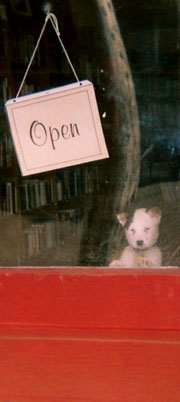 Established in 2005, Scout's Books is an independently owned and operated bookstore located at 150 S. Main St. in Vale, Oregon.

Scout's Books carries a wide variety of quality used books and a small selection of interesting new books. We have a nice selection of books on Oregon and the West, as well as general fiction, cookbooks, mysteries, westerns, religious, and art books. We have a little bit of everything! We pride ourselves on having books in great condition at great prices. We can also special order new books or assist you in finding that rare or out-of-print book you have been looking for.
Scouts Books is open by chance or appointment. Please contact us at 509-531-4999.
You can search our inventory and purchase books securely anytime at: